Vijayapura: Congress talks with Shiv Sena in Maharashtra KPCC president Dinesh Gundurao said that he could not react to this.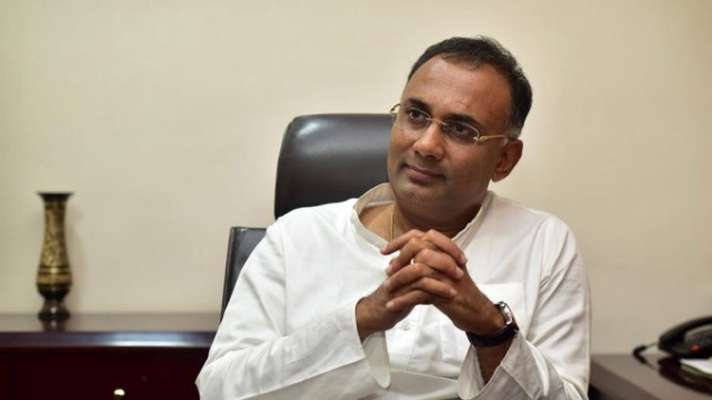 Talking to journalists in the city, he said, the alliance parties are now convinced that the BJP is a dictatorial party. The BJP, which had allied itself with the Shiv Sena, complained that it had now broken up. The BJP is not a communal party, it is a dictatorship.
The selection of candidates for the by-election in the state has not been delayed. The verdict will come tomorrow and the candidates will be finalized tomorrow night, he said.
Monday's meeting was nothing short of verbal. Speculative, hypothetical. "We cannot respond to the media's headline for thrills."
Speaking to BJP's lawmakers, City Ravi said, "Only your party can make such a statement. It is your job to do away with the BJP. People have turned against you for the sake of your Udafi. Fifteen legislators had believed Modivi in ​​three days. Now, what is their status, so that the BJP has done its job.
BJP has no money from the Center, only talks. He criticized the BJP as the cause of today's bad situation.